Welcome To Physiotherapy Clinic in Gurgaon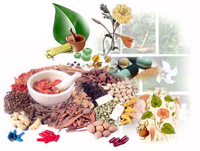 Kalpanjali was founded in 2009 with a mission to propagate physiotherapy as a way of life.
We wish to introduce our self as a Kalpanjali Physiotherapy. Kalpanjali physiotherapy centers in gurgaon has been providing healthy lifestyle solutions to individuals and corporate since last three years.
We integrate focused health and wellness programs, treatments and services for those who value their health and well-being.
There are a number of medical ailments in which physiotherapy is recommended by doctors as a recommended course of treatment. It is most commonly used as a supplementary method of treatment but for certain medical problems, it is also used as the only available method of treatment. Useful Tips:
Post operative treatments and recovery: Patients who have undergone knee, shoulder, hip or spinal surgery is recommended physiotherapy by physicians
Post maternity complications: Mothers who have recently given birth to a child can sometimes develop certain complications which a physiotherapist can help with
Neurological condition: The effects of spinal problems and ailments like Hemiplegic can be significantly reduced with the help of regular physiotherapy clinic in Gurgaon
Orthopaedic conditions: Early injuries that do not heal properly can sometimes cause problems later on. A skilled physiotherapist can help you if you are experiencing shoulder, knee, hip, or cervical pain
Problems caused by bad posture: The increasingly stagnant lifestyle of today has caused thousands of people to develop problems with their backs. Anyone facing joint and muscle pain can undergo to reduce the intensity of pain, and over time the pain can stop entirely
People who are suffering from any of these medical conditions can benefit immensely from regular physiotherapy from a trained professional. There are a few reputed clinics that offer services for physiotherapy centers in Gurgaon residents can benefit from. These clinics also see a lot of patients from the NCR region that travel to Gurgaon to get world class treatment. Home visitation services are also available which chronic patients can use to get better so that they can start visiting the clinic for complete treatment.
Read More.....